UNHCR – the UN Refugee Agency
Brochure & Leaflet Design /
Message & Letter Writing /
Fundraising Copywriting /
Forced to flee home by war and conflicts, refugees are amongst the most afflicted beings on our planet. Straight is grateful to have a chance to help them through our role at the Hong Kong office of UNHCR, the UN Refugee Agency. Appointed as the chief partner for UNHCR's direct-marketing services with a three-year retained contract since 2018, Straight is responsible for strategizing and delivering all of UNHCR's outgoing donor appeals and communications, print or online.
From quarterly newsletters, emergency appeals, global work reports to seasonal gifts and all sorts of letters and eDMs, Straight strategizes, plans, designs, writes and translates all sorts of marketing assets targeted at existing donors. From the moment a donor receive an envelope to their last glance at a call-to-action, we do our best to create as tight and engaging a journey across all touchpoints. The ultimate aim is to raise more support from donors, encourage acceptance and foster a positive image of refugees.
Selected for our storytelling focus, concept-driven creatives, clear communication ethos and bilingual competence, Straight's strengths include quick understanding of issues at hand, a deep empathy and concern for charitable work as well as a sharp awareness of international politics. We are organised at producing materials that are well researched and referenced. We follow compliance to company policies, with a great sensitivity to the politics at stake. We also excel in curating photos and translating complex fact-based materials into engaging, easy-to-understand content, be it an article, a story or infographics.
In an increasingly crowded non-profit space, it's not easy to sustain attention and giving from donors. According to the positive response we've been getting from our client, we've outperformed on many occasions.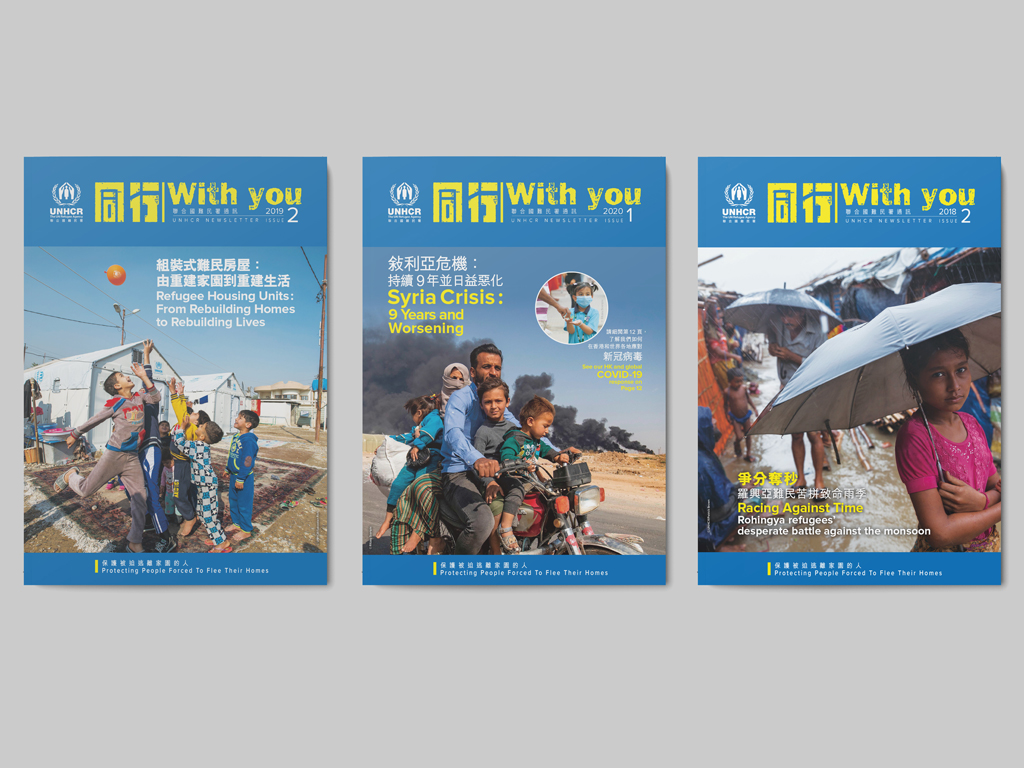 "With You" Newsletters
Straight helps produce UNHCR's printed newsletter, With You, three times a year, from start to finish.  
A Newsletter Spread
One of the inside pages of the newsletter featuring infographic type content.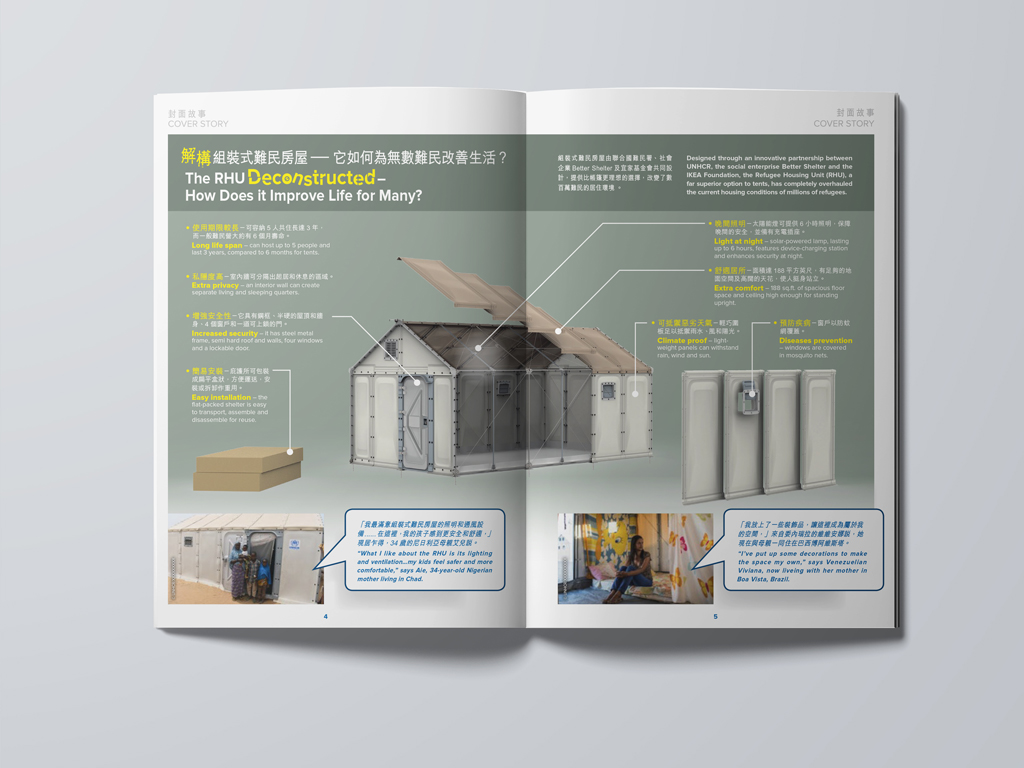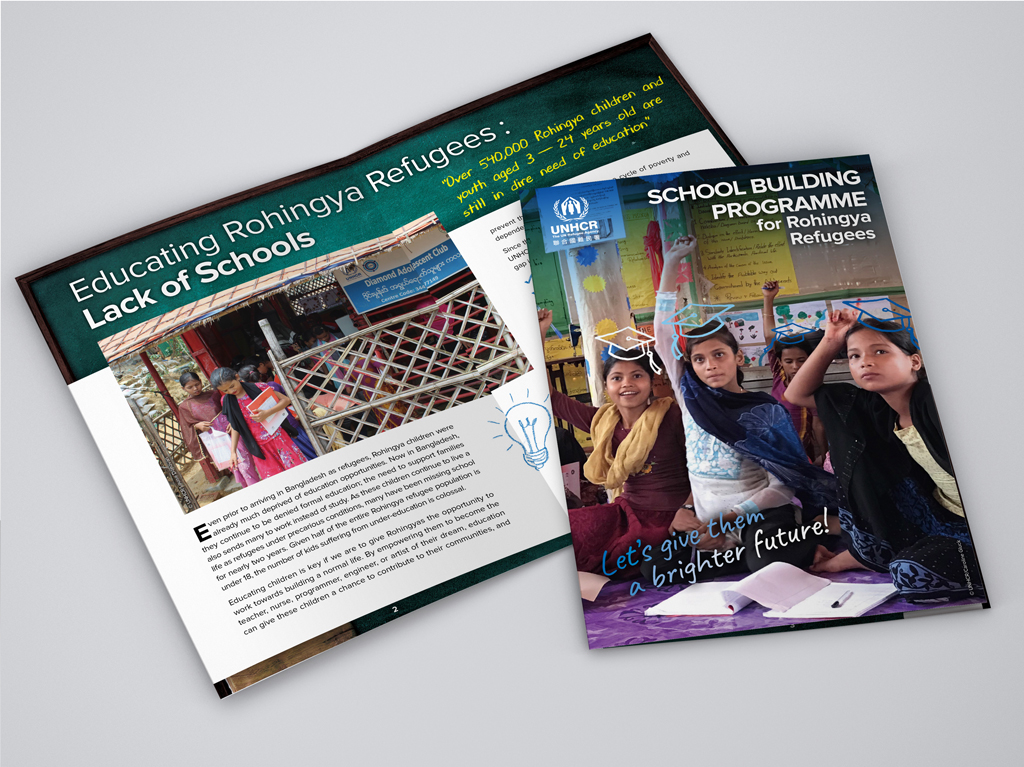 A Special Appeal Brochure 
Here's one of the special appeal brochures we produce several times a year, presenting the special needs of refugees during different types of emergency crisis and situations
Another Special Appeal Leaflet
Here's another sample of special appeal collaterals. Since taking over the direct marketing partner role, Straight's been trying to launch more contemporary and concept-driven creatives.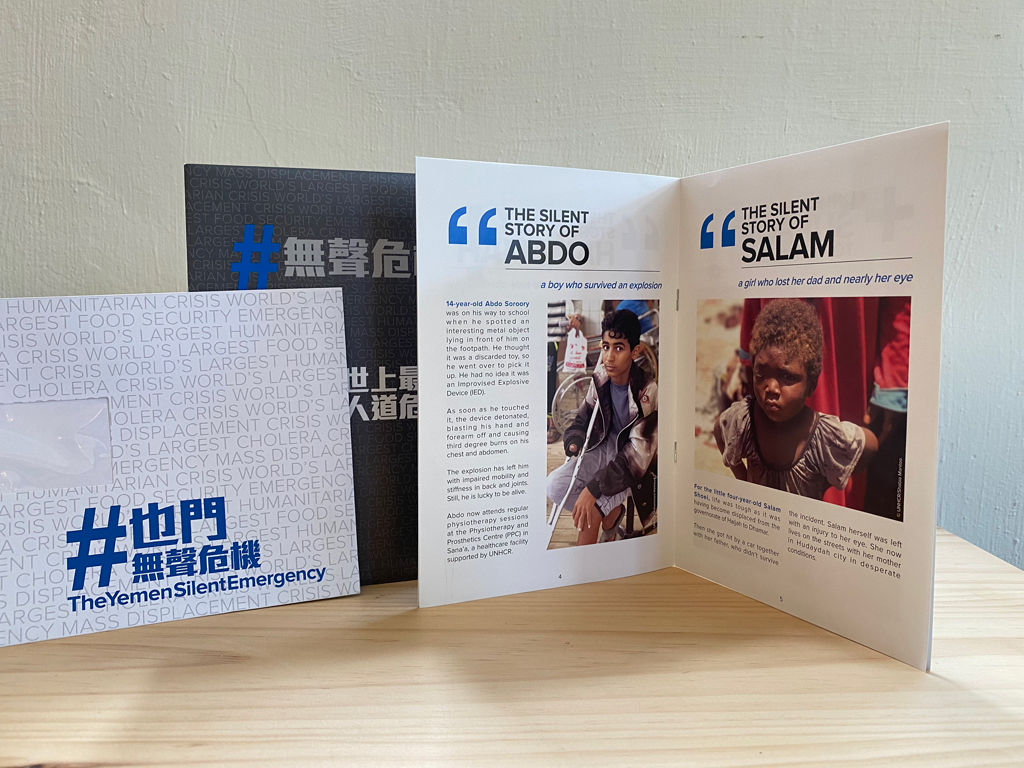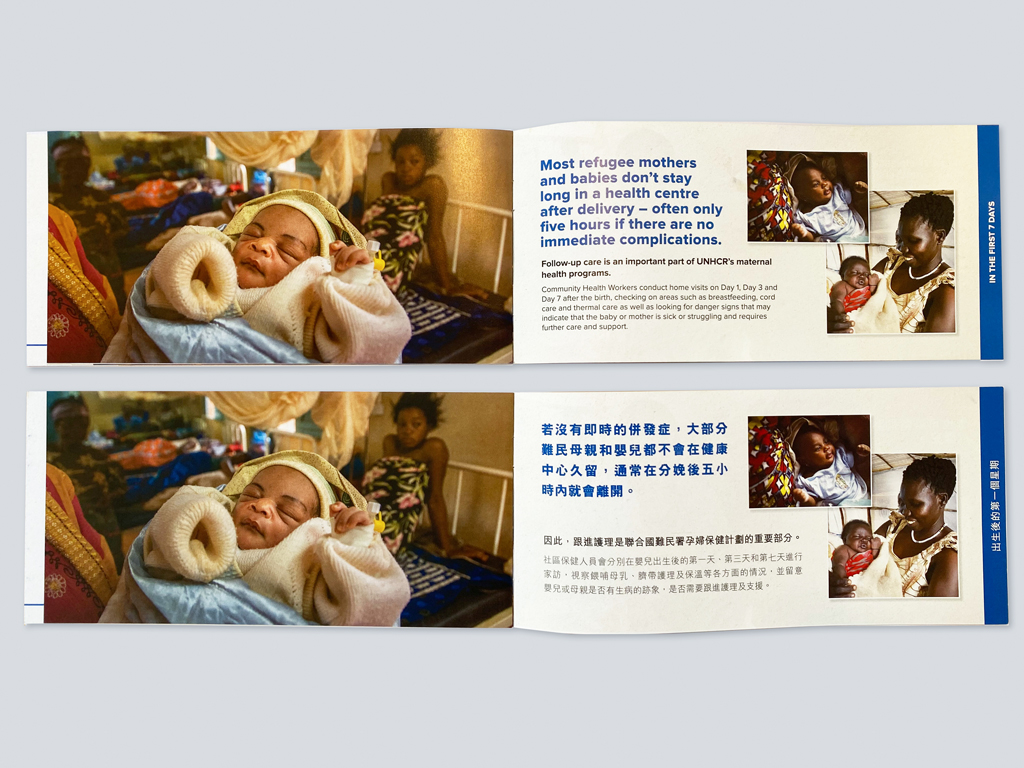 The Golden Hour Campaign
Here's another special appeal campaign that tracks what happens to refugees mother and kids given better post-natal care.
Donor Gifts
Here are a selection of of the year-end gifts we design.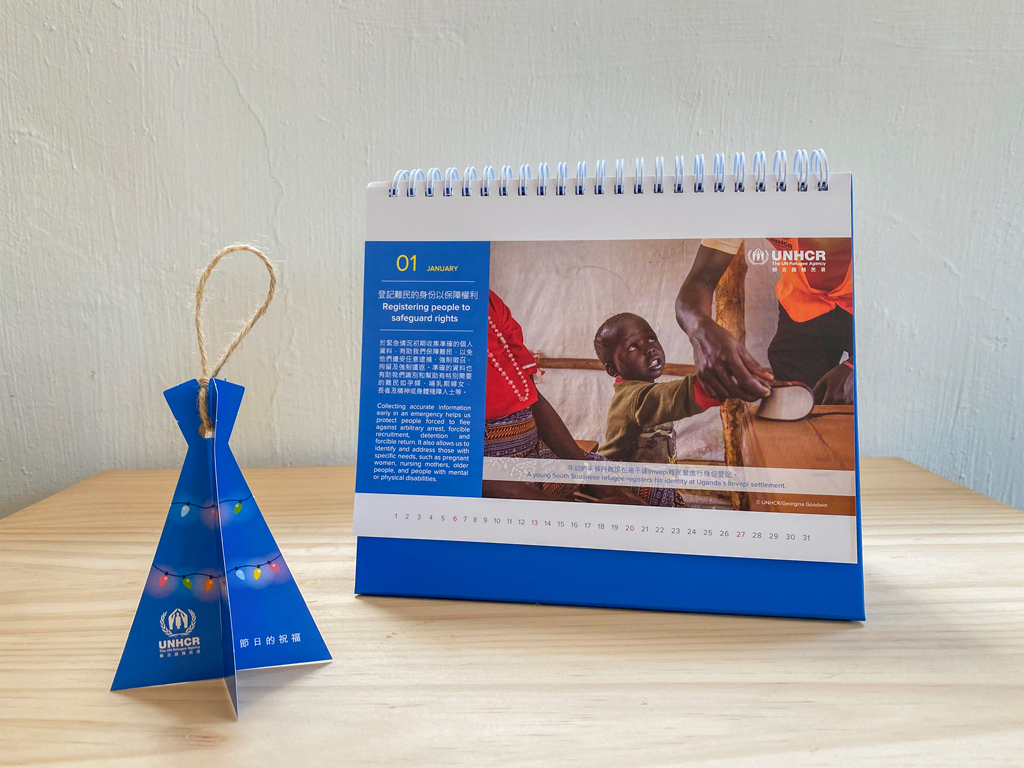 Translation & Transcreation
Five Tips on Crafting Slogans
Straight.
But not linear.